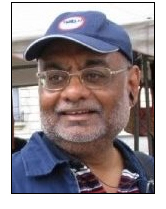 Dr. Gourisankar Ghosh – Board Member
Dr.Gourisankar Ghosh is currently the chairman and CEO of FXB India Suraksha, a nonprofit company working for the vulnerable children specially affected by HIV AIDS. Before his retirement from the United Nations in 2006 he was the Executive Director of Water Supply and Sanitation Collaborative Council (WSSCC), WHO, Geneva. It is then he launched the global WASH campaign in the year 2000 resulting ultimately in the recognition of the sanitation goals as one of the UN millennium goals in the World Summit for Sustainable Development (Earth Conference), Johannesburg in 2002 where he was one of the selected few plenary keynote speakers. He was also a member of the subcommittee on water and sanitation of the UN MDG Task force. He was also the chair of UN Water. He was the Chief of Water Environment and Sanitation in UNICEF, New York for nearly a decade when the first ever-global strategy for Water and Sanitation for UNICEF was formulated in 1995. During this period he led many UN missions and helped South Africa, Malawi etc countries in Africa to develop their strategy and policies in water and sanitation. With his concept and encouragement the African Sanitation Conference (AFRICASAN) and South Asian Sanitation Conference (SACOSAN) started in Africa and South Asia.
Mr.Ghosh is a Geologist and Economist by academic training. A former member of the Indian Administrative Service of Gujarat Cadre he headed Gujarat Mineral development Corporation, Gujarat Dairy Development Corporation and was Director Geology and Mining. He was also Member Production and Planning and subsequently CEO of The Bengal Immunity Ltd under the management of Govt of India. He was the Chairman of Gujarat Water Supply and Sewerage Board and Secretary Drinking water Supply when the severe drought of 1985 was handled so well in Gujarat that he was appointed as the founder Mission Director of the Rajiv Gandhi National Drinking Water Mission, India (1986-1991). He was recently appointed by Govt. of India as the Chairman of Technology Expert Group for rural drinking water supply. He has several articles, speeches and books on water, sanitation and development to his credit.
Vineet Rai - Board Member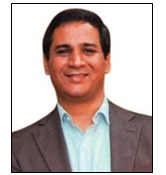 Vineet is the Founder and Managing Director of Aavishkaar Venture Management Services, a company that manages Aavishkaar India Micro Venture Capital Fund Aavishkaar India is a unique micro equity fund that supports socially beneficial small and micro enterprises by way of equity financing.
Vineet has over 14 years of experience in leading innovative interventions in development sector and brings crucial hands on understanding of Development Sector, Venture Capital, Micro Enterprises and Microfinance Investments.
Aavishkaar has recently won G20 SME Challenge Award given away at the closing ceremony of the G-20 Summit in Seoul, South Korea. The SME Finance Challenge Award ceremony was attended by Korean President Lee Myung-bak, U.S. President Barak Obama, Canadian Prime Minister Stephen Harper.
Vineet is the Co-founder and Chairman -Intellecap, a leading social investment advisory firm leveraging knowledge to channel social capital to deserving social or rural entrepreneurs. He served as Director with Rural Innovations Network, a Chennai-based Non Profit company, serves on the Advisory Board of Lemelson Recognition and Mentoring Program at IIT Chennai, member of Joint Task Force of Uttaranchal Government on Social Venture Capital Company.
Vineet has been awarded Ashoka Fellowship (www.ashoka.org) in recognition of his contribution to the field of Social Entrepreneurship and Life Membership of XLRI Alumni Association.
Sudesh Menon- CEO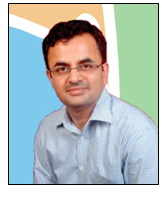 Sudesh Menon, has led both start ups and large multinationals in India and globally. An experienced and distinguished professional with International experience, Sudesh is widely credited with pioneering the concept of sustainable community water systems in India.  Sudesh co-founded Waterlife which has grown rapidly and occupies a unique and leadership position in the Water Space.
Before coming back to India, Sudesh was country head for General Electric based in Kuala Lumpur. He is credited with some of the major strategic initiatives across Asia and bringing a solutions approach to some of the largest businesses. He was also instrumental in the start up team that brought GE Fanuc Automation into India and successfully grew the business.
Sudesh is a B.Tech from IIT, Kharagpur and holds a degree in Management.
Mohan Ranbaore- Executive Director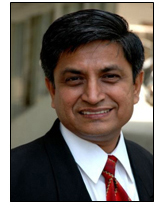 Mohan was the national director with Xerox India and responsible for the largest business vertical with Xerox. As one of the most senior official in  Xerox, Mohan has been a key member of the leadership, strategy and operations team.  Mohan has seminal experience in direct and indirect sales, government sales and operations. He is one of the most recognized professional in the country capable of developing and retaining high caliber team both in established and start up organisations.
Mohan hold an M.Sc in Chemistry from Mumbai University.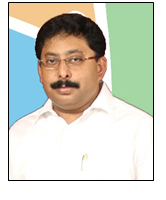 Indranil Das- Executive Director
An MBA from Xavier Institute of Management, Bhubaneshwar (XIMB),
Indranil has leadership experience in Sales, Operations, Strategy and business development. As General Manager with Xerox, he turned around the operations for North India. An astute business leader, Indranil has varied experience across several MNCs like P&G, HCL, Xerox and other startup companies.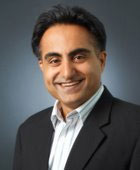 Avnish Bajaj- Board Member
Avnish Bajaj is the co–founder and Managing Director of Matrix which is an investment firm with Rs. 3000 cr under management. Matrix India invests across multiple stages of businesses in various sectors such as Financial Services, Healthcare, Education, Internet, Mobile, Specialized Infrastructure Services etc. Previously Avnish was the co–founder, Chairman and CEO of India's Largest Online Marketplace – – which was acquired by
He is an MBA from Harvard Business School, WARF Fellow from University of Wisconsin–Madison and graduated from the Indian Institute of Technology, Kanpur.